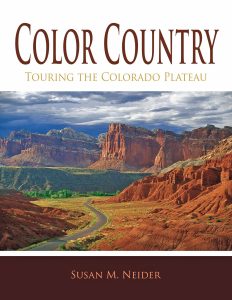 The Natural Resources Map & Bookstore is the place to research your next outdoor adventure. It specialize in maps and guides for outdoor recreation including hiking, off-highway vehicles, rockhounding, hunting, fishing, and other activities. It's the state's official source for more than 1,500 USGS topographic maps, and can print on demand any of the more than 55,000 topographic maps for the entire United States.
There is also unique collection of Utahcentric books on history and folklore, birds, flowers, outdoor survival, treasure hunting, wild game and outdoor cooking, petroglyphs, and more. Come browse through the large selection of maps and books for all Utah outdoor enthusiasts published by DNR divisions as well as private publishers.
Here are some of the great publications the Natural Resources Map & Bookstore is highlighting.
Roadside History of Utah by Cynthia Larsen Bennette
Anyone traveling through Utah's gorgeous landscape may be curious about the people who have lived there over time. Anyone who's ever heard of the Mormon Trail may be piqued to learn more about that extraordinary journey and its place in history. And anyone who lives in the Beehive State may find that exploring stories close to home is uniquely exciting and enriching. Roadside History of Utah will satisfy all these readers with its captivating historical tales and insightful commentary and offer an abundance of compelling stories about Utah's exceptional people, along with over 150 historical photographs. Cynthia Larsen Bennett's thorough research and lively storytelling give residents and visitors alike a new appreciation for the Beehive State and its turbulent past.
Traces of Fremont: Society and Rock Art in Utah by Steven R. Simms and Francois Gohier
Fremont is a culture first defined by archaeologist Noel Morss in 1928 based on characteristics unique to the Fremont River drainage. Initially thought to be a simple sociopolitical system, recent reassessments of the Fremont (ca. 300–1300 A.D.) assumes a more complex society. This volume places Fremont rock art studies in this contemporary context. Author Steven Simms offers an innovative model of Fremont society, politics, and worldview using the principles of analogy and current archaeologic evidence.
Simms takes readers on a trip back in time by describing how a typical Fremont hamlet or residential area might have looked a thousand years ago, including discussion of the inhabitants' daily activities. Francois Gohier's capitivating photographs of Fremont art and artifacts offer an engaging complement to Simm's text, aiding us in our understanding of the lives of these ancient people.
Color Country: Touring the Colorado Plateau by Susan M. Neider
The Colorado Plateau is a stunning region of the American Southwest that remains an unmatched destination for travelers worldwide. Color Country is a complete guide to the spectacular landscapes, astonishing geology, historical sites, and rugged natural beauty of this extraordinary American treasure.
This groundbreaking guidebook includes useful, concise information for 30 national and state parks, monuments, and scenic areas in Utah, Arizona, New Mexico, and Colorado. The essence of each park captured in elegant prose, gorgeous, gallery-grade photography and easy-to-read maps.
Color Country, now in an expanded third edition, is a classic, and Susan M. Neider is the definitive guide; she ushers you in and sets you free with this beautiful and knowledgeable companion for your journey.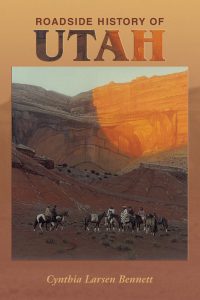 # # #