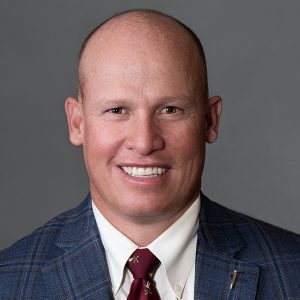 SALT LAKE CITY (June 24, 2022) – Gov. Spencer Cox announced Rep. Joel Ferry will be joining his administration as director of the Department of Natural Resources. This appointment is subject to approval from the Utah Senate.
"From water conservation to air quality to public lands, Joel has been an effective voice for wise stewardship of the rich natural resources in our state," Gov. Cox said. "His legislative experience as well as his foundation as a farmer and rancher will help shape our vision around natural resources and I'm grateful he's willing to take on this new challenge."
Ferry has represented District 1 in the Utah House of Representatives since January 2019. He currently serves as chairman of the House Business and Labor Committee and Legislative Water Development Commission, and is a member of the Executive Offices and Criminal Justice Appropriations Subcommittee, House Law Enforcement and Criminal Justice Committee, Medical Cannabis Governance Structure Working Group and Natural Resources, Agriculture and Environment Interim Committee.
Professionally, Ferry operates a ranch, farm, feedlot and hunting properties in Corinne. He has a passion for water policy, land conservation and agriculture. In 2013, Ferry and his wife Becca Ferry were named the Top Young Farmer and Rancher by the Utah Farm Bureau. In 2018, he was named Conservationist of the Year by the Intermountain West Joint Venture. In 2019, he was awarded the Leopold Conservation Award, and in 2021 he was awarded the Environmental Stewardship Award from the National Cattlemen's Beef Association.
In addition to his professional experience, Ferry has a track record of public service including serving as the chairman of the Box Elder County Republican Party, Box Elder Farm Bureau Board member, chairman of the Willard Peak Chapter of Delta Waterfowl, board member of the Friends of the Bear River Bird Refuge, and member of the Northern Regional Advisory Council for the Division of Wildlife Resources.
Born and raised in West Corrine, Ferry has a bachelor's degree in economics and finance from Utah State University. He lives with his wife and five children in Brigham City.