Department Executive Team
Michael Styler
Executive Director
mikestyler@utah.gov
Styler has served as executive director of DNR since January 2005. He leads an agency of 1,300 employees, divided among seven divisions
read more
Darin Bird
Deputy Director
darinbird@utah.gov
Bird currently serves as deputy director of DNR. he works closely with the legislature and also works with Utah's congressional delegation on federal issues.
read more
Kerry Gibson
Deputy Director
kerrygibson@utah.gov
Gibson currently serves as deputy director of DNR and manages DNR's geographic information system and oversees several divisions, including oil, gas and mining; wildlife and water rights.
read more
Nathan Schwebach
Communications Director
nathanschwebach@utah.gov
Schwebach joined the Utah Department of Natural Resources (DNR) in 2015 as the communications director and public information officer.
read more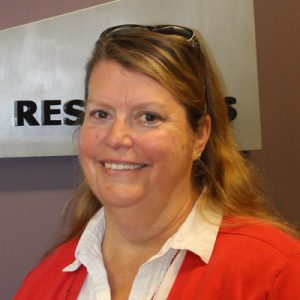 Kaelyn Anfinsen
Executive Assistant
kaelynanfinsen@utah.gov
Kaelyn Anfinsen has served as the executive assistant for the Utah Department of Natural Resources since 2009.
read more
Department Administrative Team
Todd Royce
Law Enforcement Director
troyce@utah.gov
Royce joined DNR in 2018. As law enforcement director, Royce works closely with DNR division leadership and section chiefs to oversee the public safety efforts of the department.
read more
Wade Kloos
GIS Director
wkloos@utah.gov
Kloos is DNR's GIS director. He manages and assists seven divisions with innovative ways to implement GIS technology.
read more
Roger Lewis
Finance Director
rogerlewis@utah.gov
Roger became the Finance Director for the Utah Department of Natural Resources (DNR) in April of 2017.
read more
Mike Tribe
Human Resources Director
miketribe@utah.gov
Tribe has been the human resource field office director since 2017. He is responsible for consulting with agency management on HR strategies and needs.
read more
Bill Boudreau
Information Technology Director
bboudreau@utah.gov
Boudreau joined DNR in 2013 as the information technology director where he overseeing DNR's application development, maintenance and desktop support.
read more
Tyler Thompson
Watershed Director
tylerthompson@utah.gov
Tyler Thompson has worked for the Utah Department of Natural Resources (DNR) since 1997 starting his career as a seasonal employee collecting vegetation trend data for DNR's Division of Wildlife Resources Range trend program.
read more
Christopher Keleher
Species Recovery Director
christopherkeleher@utah.gov
Keleher has served as DNR's director of Recovery Programs since 2018, which includes June Sucker Recovery Implementation Program.
read more
Brian Cottam
Forestry, Fire and State Lands Director
briancottam@utah.gov
Cottam is the Utah State Forester and Director of the Utah Division of Forestry, Fire and State Lands and administers numerous forestry programs.
read more
John Baza
Oil, Gas and Mining Director
johnbaza@utah.gov
Baza was appointed in May 2005 and leads the division's efforts in petroleum development, coal and mineral mining, and abandoned mine reclamation.
read more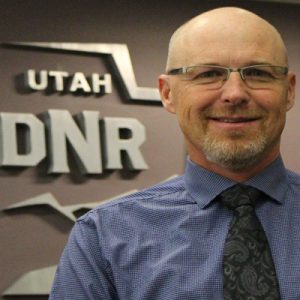 Jeff Rasmussen
Parks and Recreation Interim Director
jeffrasmussen@utah.gov
Rasmussen's primary responsibilities include supervision of division staff who administers the affairs of Utah's 44 state parks, off-highway vehicle program, and state boating program.
read more
Eric Millis
Water Resources Director
ericmillis@utah.gov
Eric Millis is the director of the Utah Division of Water Resources (DWRe) and has served as Utah's interstate streams commissioner since November 2013.
read more
Kent Jones
State Engineer/Water Rights Director
kentljones@utah.gov
Jones was appointed in 2009 and is responsible for the general administration of Utah's waters and its measurement, appropriation, apportionment and distribution.
read more
Mike Fowlks
Wildlife Director
mikefowlks@utah.gov
An avid hunter and a longtime career in wildlife law enforcement, Mike Fowlks has more than 24 years experience with the Utah Division of Wildlife Resources.
read more
Rick Allis
State Geologist/Geological Survey Director
rickallis@utah.gov
Allis became director and state geologist in 2000 and He is responsible for ensuring UGS follows the powers and duties as defined in state code.
read more